LIVERPOOL HAVE HAD A DISASTROUS START - RODGERS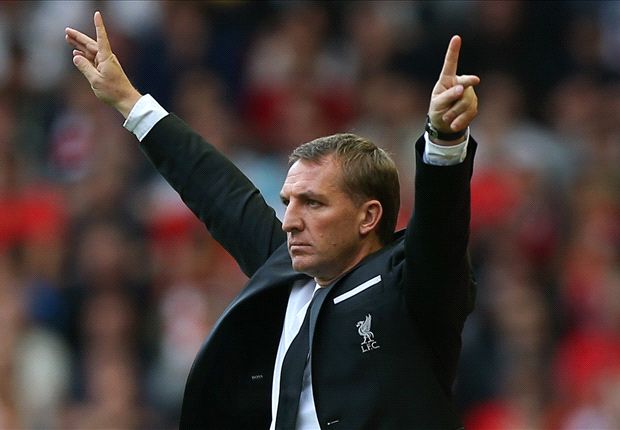 The Anfield boss was critical of his team's
performances in 2015-16 and is hoping
Sunday's Merseyside derby will be the match in
which their form takes a turn for the better
Liverpool boss Brendan Rodgers has described
the start to their season as a "disaster" and
says Sunday's Merseyside derby with Everton
is a must-win match.
The Toffees are fifth after seven games while
Rodgers' Liverpool are ninth, with a string of
poor results having caused parts of Anfield to
turn against Rodgers.
Though he hopes Reds fans show their support
at Goodison Park, Rodgers is also aware that
results are the best way to win over naysayers,
though he expects a tough test from Roberto
Martinez's men.
"Everton have done well," he told reporters.
"They are a point ahead of us. They've had a
good start and we've had a disaster!
"Over the past 12 months we've had to manage
a lot of change and a lot of disruption. "I respect
the booing. There is frustration when you don't
win the game. You have to take it on the chin as
manager and players.
"Winning games is key to having support - it's
not about me, it's about supporting the team.
It's still very early in the season.
"There's lot of improvement still to come. If we
go into the Everton game as favourites it shows
we're a big club. We're happy to have that here.
The level of our opponent's game always goes
up.
"It's another opportunity to get a victory. We
respect that it will be a tough game. It's one we
want to win for our supporters."
Thursday's Europa League home tie with Sion
was deemed as an opportunity to get a second
successive win to ease pressure on Rodgers'
position, but they ended up drawing 1-1 much to
the chagrin of their coach.
"We go into Sunday's game with confidence.
We have quality in this team, we should have
won that game last night 4-1," he added. "We're
not giving away many opportunities but we're
getting punished for mistakes. We need to cut
out those mistakes."
"You can see the team is starting to evolve. We
are creating a lot of chances. Now we need to
start taking them. It's a huge game."
Daniel Sturridge was rested for the draw with
Sion as he continues to work his way back to
full fitness and Rodgers suggested he'd be back
in his XI against Everton, while Christian
Benteke remains a major doubt.
"With so many games we have to make sure
we look after Daniel Sturridge," he added. "He's
fresh and fit and looking forward to this
weekend."
"You saw in the game last week Daniel's
quality. He's so important for us. Top players
give a team confidence. He has star quality.
"Otherwise, there's no real change with injuries.
We're seeing how Benteke is over course of
next 24 hours. Squad will be pretty much the
same as the Villa game."
Related Article
Comment
.....................
Please
LOGIN
or
REGISTER
To Gain Full Access To This Article
---
Wapbaze is an Entertainment website that deals in uploding of music tracks of any kind and letting her users download them in Mp3 formats of high quality. Wapbaze.com is the main website, Wapbaze.com/music/ is the folder for latest songs, wapbaze.com/movies/ is for mp4 movies updates so as wapbaze.com/videos/ is for 3gp music videos updates and wapbaze.com/forum/ is for latest gist, news, health and tech updates.
---