'WHY DON'T YOU SHOOT?' - VAN GAAL FRUSTRATED WITH DERBY DRAW.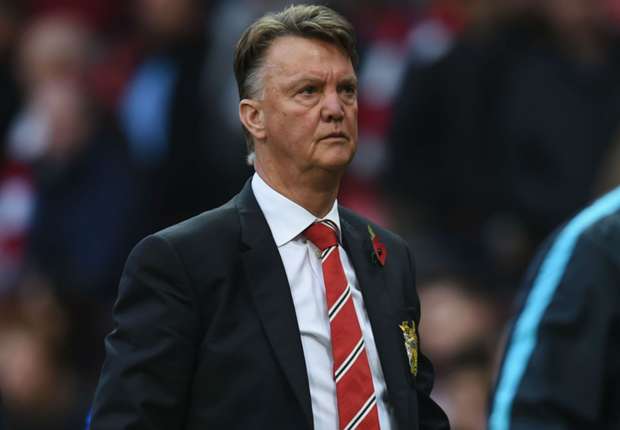 The Red Devils did not muster a single shot in
the first half against City, and did not force Joe
Hart into a save until the 89th minute, and the
Dutchman is worried by what he saw.
Louis van Gaal says his philosophy is not to
blame for Manchester United's lack of shots
against rivals City on Sunday, and insists he
DID encourage his players to shoot more at the
half-time interval.
The Red Devils did not register a single shot in
the first half of a match for the first time since
Opta began recording statistics back in 2003,
and Van Gaal admits he was unimpressed with
his side's lack of bite at Old Trafford.
"I said at half-time that we can also shoot from
outside the box, you don't have to wait for the
16-metre area," explained the Dutchman. "That
was my remark also, I thought 'You can shoot,
why don't you shoot?'"
Asked if his team were too preoccupied with
trying to score the perfect goal, he continued: "I
like the question because I see that also but I
don't have time yet to see my players and
speak to them."
One culprit for United's lack of firepower was
the out-of-sorts Wayne Rooney, but Van Gaal
refused to discuss his skipper and instead
pointed out City's excellent defensive
performance.
"I have to talk every week about Rooney, why?
Write it down, it's your opinion. I don't give any
more answers about Wayne Rooney because
I'm sick of it.
"We should have scored one of our three
chances, although [Jesse] Lingard did very well
and it wasn't easy for him. But it was so
difficult with the way they played so organised
and played on the counter-attack. It's just like
the game against Moscow - they were also
organised."
Asked if only one side had turned up to win, he
continued: "You have to ask not me but my
colleague. You have seen that Manchester
United has attacked. They have the right to play
compact and they have done it.
"They have a fantastic team on the counter-
attack but we have controlled that. I am
disappointed that we don't have the luck
because I have seen on the video that [Ander]
Herrera - it was a penalty - but the referee has
not given us the benefit.
"Of course I can see the video, that he doesn't
touch the ball but the legs of Herrera. But that
luck we don't have this season, though I
understand it is not easy for the referee, but it
is not the first time I see it has gone that was."
Related Article
Comment
.....................
Please
LOGIN
or
REGISTER
To Gain Full Access To This Article