MOURINHO FINE & BAN WAS UNFAIR - EX REF. MARK HALSEY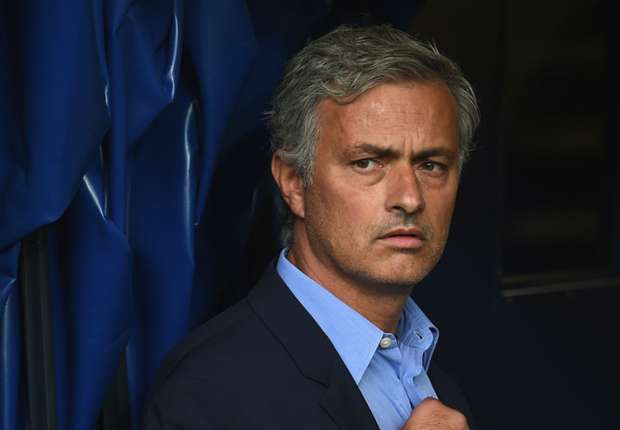 The Chelsea manager was issued with a
suspended stadium ban and a fine of £50,000
for comments after a defeat to Southampton,
but he has been defended by the former referee.
I think Jose Mourinho's fine for his comments
about referees in the wake of Chelsea's 3-1
loss to Southampton is very excessive. It's
£50,000 but where does that money go?
You look at Arsene Wenger, he came out and
criticised Mike Dean and nothing was said; he
wasn't even charged. You've got to be
consistent.
We've seen it in the past, Wenger pushed
Mourinho last season and the FA didn't take
any action. You get Nigel Pearson holding a
Crystal Palace player down on the floor,
threatening to knock his block off, and yet the
FA don't take any action so once again it's the
FA showing its inconsistency in dealing with
players and managers. £50,000 is excessive
for what he said.
Perhaps we need to look at whether managers
should come out and speak straight after the
games because emotions are running high.
They might be frustrated at the result, or
perhaps sometimes the decisions go against
them. But later on they can look at the DVD,
calm down and say: "Maybe the referee was
right."
I think the LMA need to get involved, because
fans and everyone in the game want to hear the
manager's post-match comments. If they're
going to be fined for being honest in their
assessment and criticism of referees then
managers are going to stop coming out. They'll
send someone else out - you don't want the
coach or the assistant to come out, you want to
hear from the top men themselves. It's got to be
consistent and £50,000 is far, far excessive.
Mourinho's criticism of the referee is just part
of the job. I had incidents where I made errors.
We're human, we make errors and I've had one
or two managers come out and criticise me. If I
make a big error in a game or I get a key
decision wrong then I deserve to be criticised,
just like a player, if a player makes an error.
You've got the pundits there, they criticise the
players for making those errors. It never used
to worry me, it's fine, he's entitled to his
comments. If I've had a bad day at the office by
affecting the result of a game then so be it.
That's the nature of the game we're in.
That's why you're a referee, because you're
thick-skinned and mentally tough and you just
move on. You want the managers to come out
and you want their comments after the game. If
we keep going down this road, managers aren't
going to say anything.
How can they give him a stadium ban for a
comment after the game? If he's sent from the
touchline, like Alan Pardew was last season
after he headbutted David Meyler, that is a
completely different matter because it's on the
touchline, it's while the game is going on, he
was sent to the stands and given a fine and
touchline ban because of that incident. This was
an incident where Mourinho made a remark
about a referee in a post-match interview. How
can you give a suspended stadium ban for that?
I'm just as miffed as Chelsea and Mourinho
because the punishment, for me, is far
excessive for the crime and, as for what
Mourinho said about only him being punished by
the FA, I think he's right, as the proof is there in
the pudding.
You take Neil Lennon's stinging attack on Dan
Drysdale at QPR v Bolton - Lennon called the
referee an "absolute disgrace" - that is far, far
worse than what Mourinho said and I think he
got a £3,500 fine and a warning for his future
conduct. It happened in the Championship but
what's the difference? If you're going to charge
one then you have to do them all.
If you can't charge the others then don't charge
Mourinho. Managers now are going to stop
giving post-match interviews, they'll be
frightened of what they're saying. It's not nice
sometimes, I've been there, I've been criticised
but it's the nature of the game we're in. They
can say what they want to say about it and then
you have to move on.
Related Article
Comment
.....................
Please
LOGIN
or
REGISTER
To Gain Full Access To This Article