Chelsea Won't Sack Me - Mourinho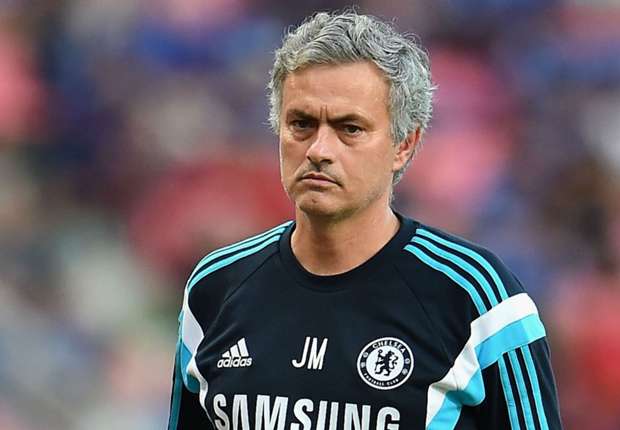 The Portuguese believes he will remain at
Stamford Bridge even if the Premier League
champions miss out on the Champions League
places this term.
Jose Mourinho is confident he will not be
sacked as manager of Chelsea even if the
champions finish the season in mid-table.
The Blues have made a poor start to the
campaign, taking just eight points from their
opening eight matches, and sit in 16th place in
the Premier League standings.
Mourinho has come under pressure in recent
weeks, with parallels drawn between the
current situation and the 2006-07 campaign,
when Mourinho was dismissed in September.
But the Portuguese believes that Roman
Abramovich's attitude has changed since then
and has faith that he will remain in charge even
if Chelsea finish the season in mid-table.
"It's different for many reasons. I don't think
it's different just now, but since the moment I
came back in 2013. When I had my first
conversation with the owner and board in 2013.
"I met the owner before dinner so, when I left
[after the Southampton defeat two weeks ago],
I knew [there was no threat of the sack],"
Mourinho said.
"But, even before that, I knew what brought me
here. I know the conversation we had two
years ago. I know what made me sign a new
contract, and the reasons the owner and board
decided to give me a new contract over the
summer. They didn't have to. I still had two
years to run on the previous deal, so they didn't
have to give me a new contract. So what I know
is what I know from them.
"Obviously, after a bad result – and that was
not the first bad result of the season – I was far
from happy. Far from it. But I never felt
[concerned] about my future."
"For me the important thing is the owner and
the board's message to myself and, before the
statement came out, I'd had the feedback from
the owner and the board. So the statement [that
Chelsea released in support of Mourinho] was
not something new for me. That support I'd got
before.
"Why did the statement come out? Maybe to
stop the rumour that I could be on my way. The
support to myself was not made by the
statement, but by a normal conversation that
we've had many times. This time it was to
support and to make me completely aware of
the club's intentions."
Chelsea face Aston Villa at Stamford Bridge on
Saturday looking to climb up the table against
Tim Sherwood's strugglers.
Branislav Ivanovic is set to miss out for the
Blues, but Diego Costa is available again after
his three-game suspension.
Costa was left out of Spain's squad for their
final two Euro 2016 qualifiers, and recently
conceded that he had turned up to pre-season
training "slightly overweight" at the start of the
summer.
"He's an honest guy, and a guy that says that is
not, for sure, the leader of any 'mutiny'," said
Mourinho. "He's the kind of guy who assumes
his own responsibility.
"His weight was a consequence of a bad
approach, but also of a difficult last third of the
season: suspension; injury; re-injury; not
playing; disappointment; not participating in the
best period of the season, when you become
champions; go on holiday; go to Brazil. The food
is much better than here. For a Brazilian, the
food in Brazil is divine.
"He stayed there at home and came back in
bad condition. He could have used many
excuses for our bad moment, but he chose
himself and his condition as one of the factors.
So respect."
Chelsea appealed against the £50,000 fine and
suspended one-match stadium ban that was
handed to Mourinho by the Football Association
following his post-match comments after the
loss to Southampton.
Mourinho, who had suggested that referees
were "afraid" to give decision in his side's
favour, confirmed that it was his choice to
contest the charge.
"I want to appeal because I disagree totally, and
not just partially, but totally with the decision,"
he said. "It's obviously my decision, but I don't
want to say anything else. Other than I disagree
totally."
Related Article
Comment
.....................
Please
LOGIN
or
REGISTER
To Gain Full Access To This Article