Blatter slams "outrageous" condemnation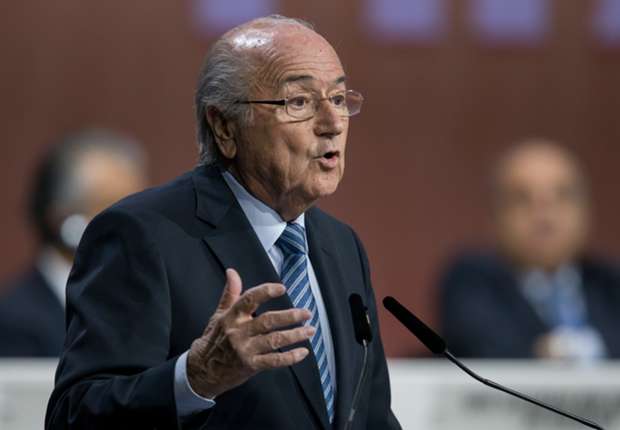 The 79-year-old, who has served at football's governing body since 1981, says "evil will come to light" in a current criminal investigation against him Fifa president. Sepp Blatter has labelled the furore over a criminal investigation into his activities as "outrageous" and insists he will only leave his role on the day of the election to find his successor.
Blatter announced in July that he will step down from his position following the indictment of 14 officials by the US Department of Justice under charges of racketeering, fraud and money laundering.
Swiss authorities have opened criminal proceedings against the 79-year-old "on suspicion of criminal mismanagement" and "misappropriation", yet Blatter feels he is the subject of public condemnation.
"This is just an investigation, not an indictment," he told German magazine
Bunte.
"The situation is not pleasant. I am being condemned without there being any evidence for wrong doing on my part. That is really outrageous.
"I'm fine. I am the Fifa president and still working fine.
"I assure you that I will stop on February 26, 2016. Then I will finish, but not a day earlier. Until then, we will have a really good candidate found, who will be a great new president.
"I will fight until February 26 – for me, for Fifa.
"I am convinced that evil come to light and good will prevail."
Related Article
Comment
.....................
Please
LOGIN
or
REGISTER
To Gain Full Access To This Article