ARGENTINA REPLACE MESSI WITH LAMELA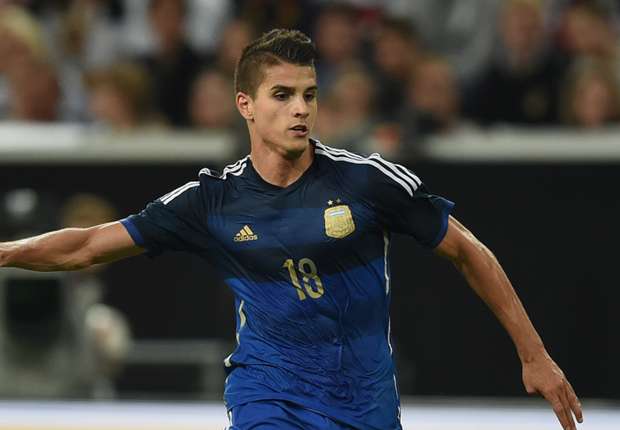 With the Barcelona attacker set to be out of
action until late November, the Tottenham
winger has replaced him in the national team
ahead of the games against Ecuador and
Paraguay.
Argentina coach Gerardo Martino has called
upon Erik Lamela to replace Lionel Messi in the
national team.
The Barcelona star has been ruled out for
around two months after picking up a tear in the
internal collateral ligament of his left knee
during his side's win over Las Palmas on
Saturday.
As well as a big blow for the Catalan side, the
injury hits the Albiceleste hard, as Messi will
now miss his side's upcoming clashes against
Ecuador and Paraguay.
Martino's squad have also been struck by the
injury to Sevilla's Ever Banega, who is
recovering from collateral ligament damage in
his right knee.
The coach has responded by handing Lamela a
place in his squad ahead of the World Cup
qualifiers.
Lamela has featured in all but one of
Tottenham's Premier League games this
season, starting three and scoring one goal.
Related Article
Comment
.....................
Please
LOGIN
or
REGISTER
To Gain Full Access To This Article