I MISS PLAYING WITH ROONEY - RONALDO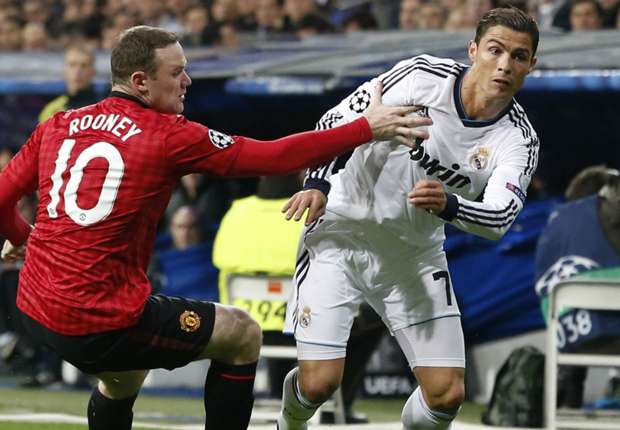 The forward hopes to play alongside his former
team-mate again before they hang up their
boots.
Cristiano Ronaldo says he misses playing
alongside former Manchester United team-mate
Wayne Rooney.
Ronaldo moved to United as an 18-year-old
from Sporting Lisbon in 2003, while Rooney left
Everton for Old Trafford a year later.
The pair went on to win three Premier League
titles, the Champions League and one FA Cup
together, before the Portugal captain joined Real
Madrid in 2009.
Ronaldo admits it's a shame he no longer
shares the same dressing room as the man he
refers to as "pitbull" and hopes they're reunited
in the future.
"I miss playing with Rooney. Maybe we can
play again together some day," he said.
"He was the kid of England. Everybody loved
him. He was so powerful I was calling him
pitbull. The power of Wayne Rooney is his
mentality and strength and he never stops.
"He's a fantastic team player and he scores!
He's a fantastic boy and he helped me a lot
when he came to join us in Manchester."
Related Article
[1]
Comment
.....................
Please
LOGIN
or
REGISTER
To Gain Full Access To This Article