Messi doesn't get a touch for Argentina - Maradona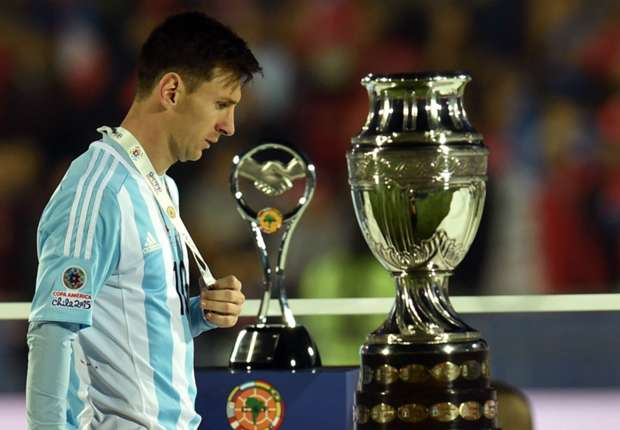 The Albiceleste legend says the 28-year-old plays
better for club than country but still feels he has
been unfairly vilified by fans and the press
Diego Maradona says Lionel Messi's performances for
Argentina are nowhere near the standard he sets at
Barcelona .
The 28-year-old scored just one goal in this summer's Copa
America as the Albiceleste finished as runners-up in a major
competition for the second time in 12 months.
Maradona, who led his country to victory at the 1986 World
Cup, feels Messi's displays for the national team are not
good enough but also took a swipe at his critics.
"We have the best player in the world and he scores four
goals against Real Sociedad but comes here and doesn't
touch the ball," he said in Ole .
"You ask yourself: 'Are you Argentine or Swedish?'
Criticising him is easy.
"Don't say any more that we have to pamper him. He should
be treated just like any other player in the national team.
"[But] Messi hasn't killed or raped anyone - let's not make a
big deal over this."
Related Article
[1]
Comment
.....................
Please
LOGIN
or
REGISTER
To Gain Full Access To This Article