Loftus-Cheek: I accept Mourinho's criticism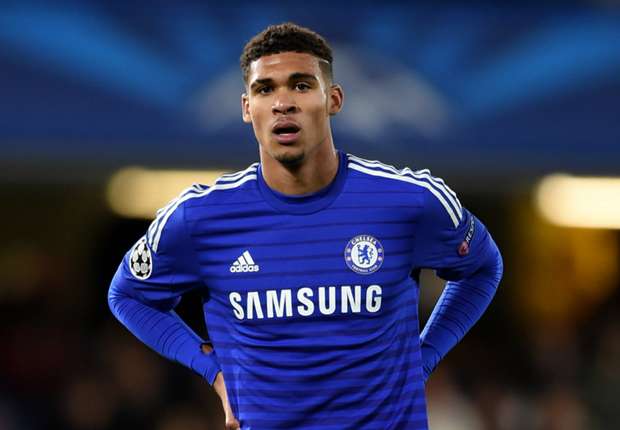 The Blues boss slammed the 19-year-old's display against Sydney FC at the start of June but the midfielder believes that he can become a first-team regular at Stamford Bridge Ruben Loftus-Cheekhas accepted
Jose Mourinho's scathing criticism of his performance during Chelsea's post-season tour of Australia and insists that he is ready to fight for a regular first-team place at Stamford Bridge.
The 19-year-old's display against Sydney FC at the start of June was publicly criticised by Mourinho, who claimed that the midfielder only felt a pain in his back when he had to work hard in order to recover possession.
Mourinho also felt it was "one step back" in his relationship with Loftus-Cheek and the midfielder admits that he needs to improve ahead of the new season.
"I listened to what the manager said and I wasn't at the level I need to do better - and I need to do better if I want to play for Chelsea," Loftus-Cheek told reporters.
"For me that is a reminder that I have to work hard to get in the team. I just need work hard and do my best. I will listen to him and learn from him every way I can. I really want to work hard now.
"I just need to have a good pre-season. I want to work really hard but Chelsea is always hard to break into but I believe in myself and if I work hard then hopefully things will go well."
Lotus-Cheek is currently representing England Under-21s at the European Championships in the Czech Republic and Gareth Southgate believes that the Chelsea midfielder has a "promising future".
"We know the qualities that he has," said the Young Lions manager.
"We know it's early stages for him. He hasn't looked out of place at all in terms of the training. He's different profile of player to any other midfield player we have here.
"It's very early stages for him learning the game at first-team level and with us but I think, with that innocence of youth, he goes on and plays [with] freedom that he did for 20 minutes against Sweden.
"He kept looking at the bench for reassurance that he was standing in the right place and that type of thing but he's a boy that we want to develop at the right speed but we think he's got a promising future."
Related Article
Comment
.....................
Please
LOGIN
or
REGISTER
To Gain Full Access To This Article