Stankovic joins Inter coaching staff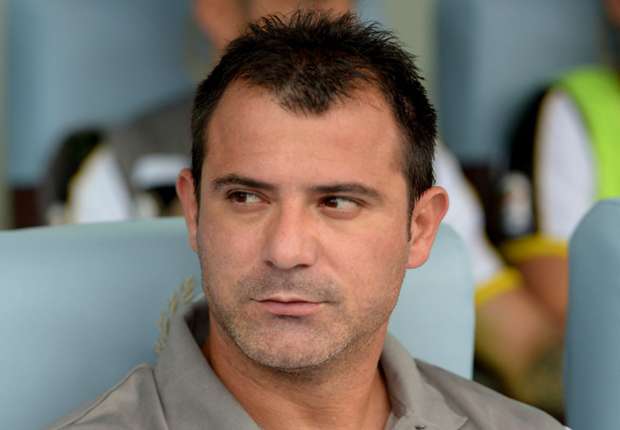 The former midfielder returns to the club as first-team manager to work alongside coach Roberto Mancini, having retired in 2013 after making 326 appearances for the NerazzurriDejan Stankovic has returned to Interas a member of coach Roberto Mancini's backroom staff.
Stankovic won 15 trophies during his time as a player with Inter,
for whom he made 326 appearances and scored 42 goals.
And he will hope to help Inter to enjoy success under Mancini after taking the position of first-team club manager, with theNerazzurriexclaiming on Twitter: "Stankovic is back with us! There's no one like him."
The Serboan is to work in closely with Inter's management and will assist in relations with the first-team players both on and off the pitch.
#Stankovicè di nuovo con noi! Niente è come esserci http://t.co/TxWFaIrVLU #BentornatoDeki #FCIM pic.twitter.com/gSxfsfIWuQ— F.C. Internazionale (@Inter) June 19, 2015
He told Inter's official website: "I am honoured to be coming back to Inter. I am thrilled and excited because I've always said these colours will remain on my skin forever.
[img]"I cried the day I realised I wouldn't be pulling on theNerazzurrishirt anymore. I'm back here now, with a sense of pride and determination, to do my best for the club in a different role."
http://static.goal.com/di/3D16303629B347DC90D7EC2AFF8F498A.jpg[/img]
Managing director Marco Fassone added: "It is with immense pleasure and joy that I welcome an Inter legend such as Dejan Stankovic.
"I am sure that, just as he did so magnificently during his playing career, he will make a decisive contribution to Inter's success around the world."
Related Article
Comment
.....................
Please
LOGIN
or
REGISTER
To Gain Full Access To This Article