Whistles don't bother me, says Pique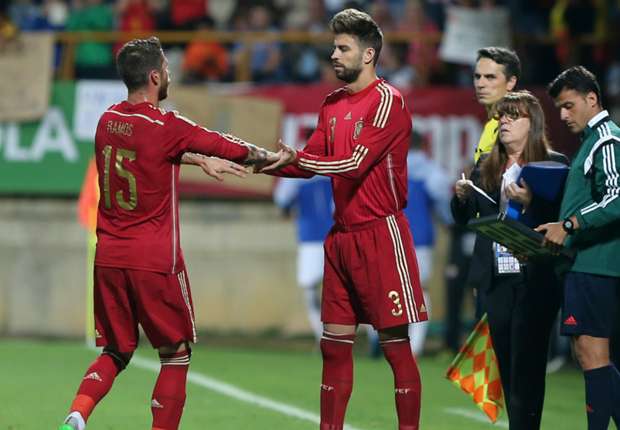 The Spain centre-back says supporters should be free to express their views but team-mate Marc Bartra insists he deserves better
Gerard Pique says he is not affected by whistles from the crowd following another frosty reception from Spainfans on Thursday.
The Barcelona defender, who was targeted by a group of fans during training this week, was booed and whistled by a number of supporters after he replaced Sergio Ramos in the 2-1 win over Costa Rica.
Pique has suffered similar treatment from some fans in the past due to his support for Catalan independence, while his recent jibe directed at Real Madrid and Cristiano Ronaldo exacerbated his treatment in Leon.
But the former Manchester United man says he is used to it at this stage in his career, telling reporters after the match: "Everyone can express themselves freely. One day they whistle, one day they applaud.
"It has gone on for years, it doesn't bother me. This is my job. For me, coming to the national team is like coming home. I have a lot of caps and, every time they call me, I'll come."
Club and international team-mate Marc Bartra, however, feels Pique deserves more respect for what he has achieved with the European champions throughout his career.
"Pique has always defended the national team and Barcelona. He is a good guy and doesn't deserve it," he was quoted as saying by AS.
"He has given a lot to the national set-up, ever since the youth teams, and the best thing is for this to stop soon."
Related Article
Comment
.....................
Please
LOGIN
or
REGISTER
To Gain Full Access To This Article