SEE GOBE!!! Air Force Corporal Slaps Female Police DSP At Airport In Lagos
It was a show of shame and superiority
between the Nigerian Air Force and the Police
Force when a Lance Corporal with the former
dealt several slaps on the face of a female
Chief Superintendent of Police, CSP, at the
Murtala Muhammad International Airport,
Lagos, over what was described as the police
officer's refusal to stop for a search by the
corporal.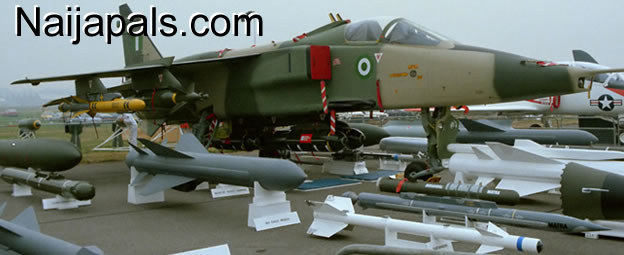 According to Punch Newspaper, the lance
corporal, who did not wear a name tag, was
said to be working in the office of the Airport
Commandant, Group Captain Victor Ajiboye.
The CSP identified as Felicia Victor, was
reportedly slapped 3 good times by the Air
Force personnel for resisting his attempts to
have her vehicle tires deflated and towed by a
patrol vehicle.
It was gathered that the police sergeant who
drove the female officer also got a punch in
the mouth by the now mad corporal.
A senior Air Force official, identified as Pilot
Abdullahi, who witnessed the incident, was
said to have intervened by disarming the
officer and ordering his detention.
An eyewitness who narrated what actually
transpired, explained that the police officers
were on their way to a meeting with the
Commissioner of Police, Airport Command,
when the incident happened.
"The incident happened at about 9.45 am
when the cops were going for a meeting
with the CP. They reached a checkpoint and
the air force man challenged them that he
had asked them to stop, but they didn't stop
on time.
The sergeant driving came down and
explained that he didn't know he flagged him
down. But the lance corporal said he would
puncture the tyres.
As he made to puncture one of the tyres, the
CSP blocked him, and he slapped her. He
went to the other side of the bus, and she
followed him there, and he slapped her again.
The sergeant, who drove the vehicle,
challenged him and he punched him. The
CSP asked the air force man if he was drunk,
and that upset him to slap her for the third
time."
Related Article
Comment
.....................
Please
LOGIN
or
REGISTER
To Gain Full Access To This Article