Banky W Denied Dating Genevieve Nnaji and Rita Dominic And Plans For Marriage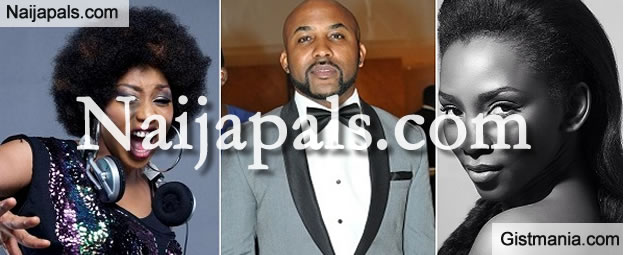 Singer, Banky W has opened up on his relationship with actresses, Genevieve Nnaji, Tonto Dike, Rita Dominic and Juliet Ibrahim. The 33-year-old label boss, while speaking with us, He denied ever dated Genevieve but revealed he once had a crush on her, 'I did not date Genevieve. I liked her though, I had a very huge crush on Genevieve at one point', he said. Asked if he pursued the crush, he said, 'It was a crush now. I tried but Genevieve is Genevieve. It didn't work, but she is my person'. As regards Rita Dominic, he bluntly said, 'No, never did but she is my person too'. The dashing singer who's a bonafide ladies' man also denied ever being involved with Tonto Dike and Juliet Ibrahim. Asked about his plans for marriage, Banky W, who recently released a video for his Jaiye Ori Mi single, says he's not under pressure. 'I think that there is a certain pressure that society brings and probably even more so the Nigerian society', he said. 'So like your parents, once you graduate they start asking when you are going to get married so you can get me grand children…so its just the mentality but I think its probably an unhealthy obsession with weddings and probably not as great an obsession with healthy marriages and for me who you get married to or when you get married is one of the major decisions that you can make. So it's wiser that you do it when you are sure that you are ready and you have found the person that you want to do it with and so on and so forth rather than succumb to whatever pressure or whatever it is because nobody is going to live that life with you.' 'I think my parents know me well enough not to, they know I don't respond to such things'.
Related Article
Comment
.....................
Please
LOGIN
or
REGISTER
To Gain Full Access To This Article