"My Uncle Died in Kidnappers Den" - Ex-Bayelsa Governor Sylva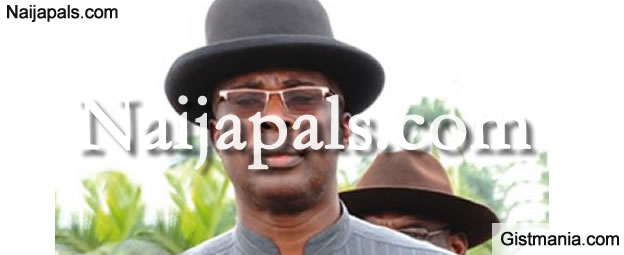 Pa Benson Adigio-Eseni, the
87-year-old abducted uncle of
the former Governor of
Bayelsa State, Chief Timipre
Sylva, has died while being
held up by his abductors.
His kidnappers, upon his
death, buried him in a shallow
grave at the entrance of Kula
community which is a border
town between Rivers and
Bayelsa State.
Although, the state Police
Command is set to carry out
an autopsy on the remains to
come to terms with what
caused his death, a suspect
apprehended by the police
explained how the old man
died.
The 27-year-old suspect,
whose name was given as
Nelson, disclosed that their
victim died in the creeks on
August 14.
Nelson, an indigene of
Rofogbene in Burutu local
government area of Delta
State, confessed that the
octogenarian had already died
before they could collect
N5million ransom from his
family.
The suspect who claimed to
have completed his secondary
school said he was forced by
the leader of the gang to join
in the criminal act.
Identifying their gang leader
as Ebino, Nelson said they
bought a Turaya phone from
Robinson Plaza in Warri, Delta
State, with which they
established contact with their
victim's family to negotiate for
ransom. He confessed to
collecting N250,000 as his
share of the ransom at the
end of the deal.
He, however, said the
octogenarian would not have
died if the gang leader had
listened to the gang's earlier
pleas to let him go.
According to him, "we
begged the leader to
release the man because as
at that time, the family had
refused to discuss ransom.
"The old man looked sick.
At night, while he was
eating, he started choking
and slumped. We rushed to
his aid, but he died before
we could help him ," he
narrated.
Related Article
Comment
.....................
Please
LOGIN
or
REGISTER
To Gain Full Access To This Article