Ex Man City Forward, Carlos Tevez's Father Kidnapped In Argentina
Argentine website TN are
reporting that Tevez's father
was in Moron, an area to the
west of Greater Buenos Aires
when the incident happened
at around 7am local time this
morning.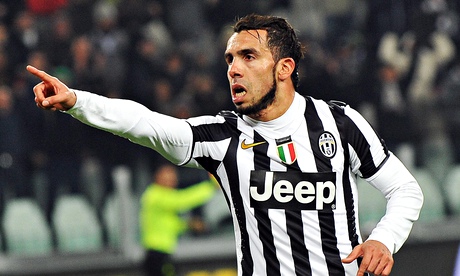 The criminals are demanding
a ransom from the Juventus
star, but the attack is not
believed to be pre-meditated.
Apparently, the initial request
for money was much lower
than the second request,
indicating that at first the
kidnappers did not know
exactly who the man was,
simply somebody with an
expensive car.
Some reports claim the
ransom has already been paid
to the kidnappers and that
Tevez is on his way to
Argentina to deal with the
situation
Related Article
Comment
.....................
Please
LOGIN
or
REGISTER
To Gain Full Access To This Article