Ebola Outbreak: Liberia Shuts Most Border Points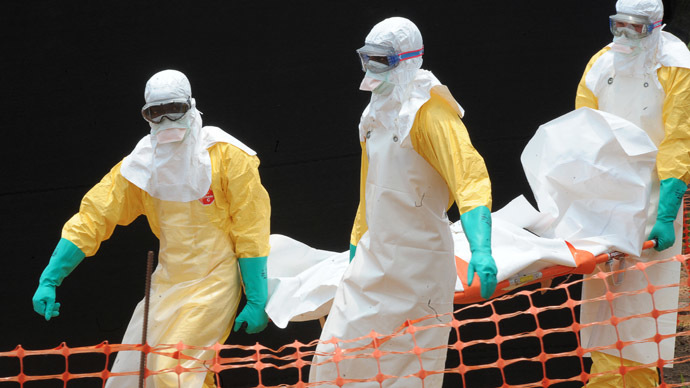 Most border crossings in
Liberia have been closed and
communities hit by an Ebola
outbreak face quarantine to
try to halt the spread of the
virus.
Screening centres are also
being set up at the few major
entry points that will remain
open, such as the main
airport.
Meanwhile, Nigeria largest's
airline, Arik Air, has
suspended all flights to Liberia
and Sierra Leone after a man
with Ebola flew to Nigeria last
week.
The virus has killed at least
660 people in West Africa
since February.
The outbreak began in
southern Guinea and spread
to Liberia and Sierra Leone. It
is the world's deadliest so far.
Nigeria has put all its entry
points on red alert after
confirming that a Liberian
man died of Ebola after
arriving at Lagos airport on
Tuesday.
Related Article
Comment
.....................
Please
LOGIN
or
REGISTER
To Gain Full Access To This Article