Brazil 1-7 Germany: Klose makes World Cup history as hosts suffer semi-final obliteration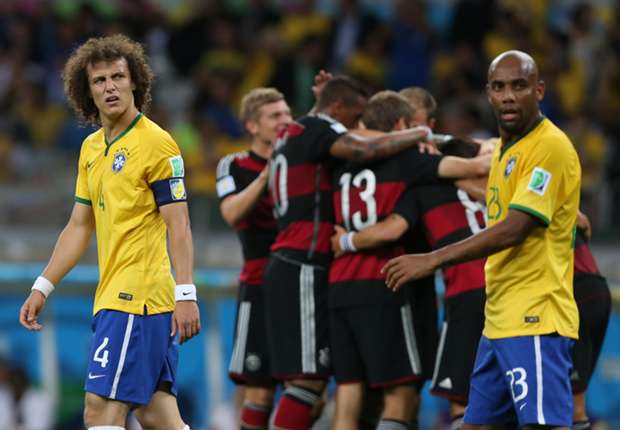 The veteran striker broke Ronaldo's record for finals goals as Thomas Muller, Sami Khedira, Toni Kroos and Andre Schurrle combined to decimate Luiz Felipe Scolari's side
Germany have reached the World Cup final after they annihiliated hosts Brazil 7-1 in their semi-final clash in Belo Horizonte on Tuesday.
Miroslav Klose broke Ronaldo's long-standing record for goals in the tournament, while Thomas Muller, Sami Khedira, Toni Kroos and Andre Schurrle all struck in a sensational performance from Joachim Low's side before Oscar scored a late consolation.
Related Article
Comment
.....................
Please
LOGIN
or
REGISTER
To Gain Full Access To This Article